New Security Alarm System Installation
Houston residents looking for a home security system, look no further. Allied provides the highest rated equipment at the lowest possible monitoring cost. All of our new system & camera packages come with FREE professional and OSHA Compliant installation, activation and on-site training. Call today for a customized package tailored to fit your home.

Existing System Activation & Upgrades
If you already have a security system you could be eligible to be monitored for just $19.95/mo by our 5-star rated monitoring station Brinks Home Securitytm. We also are able to upgrade existing systems with Smart Home capabilities. Clients can control their whole home security from a smartphone or tablet.
A Local Texas Home Security Company
Allied Security provides commercial grade alarm systems with monitoring right here in Houston, TX. We offer exceptional security system options for all homes, small business & commercial properties. We make safety a priority and all our packages come with police, medical & fire monitoring. Looking for automation and security? Be the smartest home on the block with a complete smart home system.
FREE Same Day Installation! Call Today
Commercial Grade Equipment
THE HIGHEST QUALITY SYSTEMS AVAILABLE.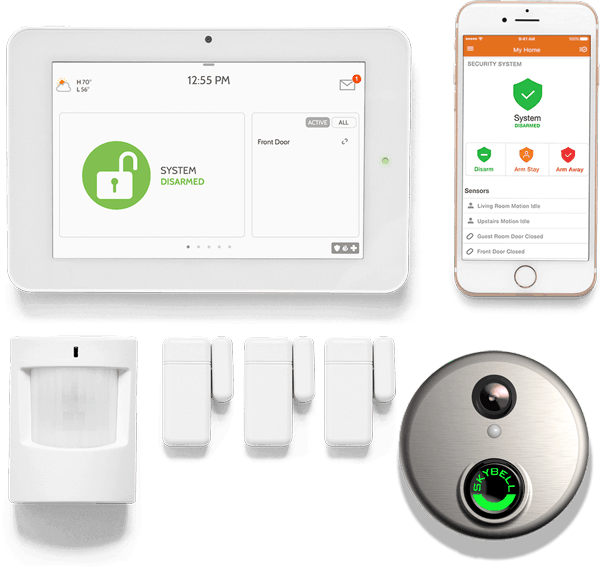 Do you want to know when kids come home from school? Make sure that the special package you ordered arrives safe? With Allied's Alarm Systems & 24/7 DVR Surveillance, you can keep an eye on what's happening from any smart device or home computer.
Call Today & Get 4 Cameras For $49.
FREE Same-Day Setup.
Rates Start at Just 19.95/mo.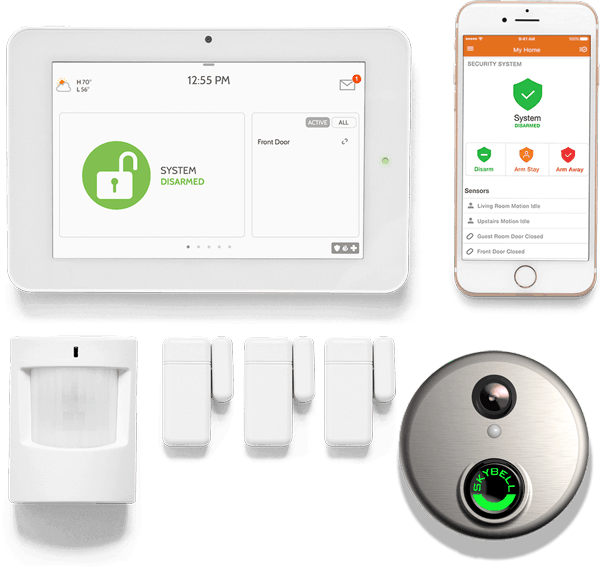 FREE Installation And Activation! Call Today
OUR TOP ALARM SYSTEMS FEATURES
Allied Home Security's partnership with Brinks Home SecurityTM provides over 40 years of industry experience. Allied is an authorized dealer of Brinks Home SecurityTM and has established themselves as the leading force in Home Security across Houston, TX. Whether you are trying to secure your property from an intruder or automate your house to control your lights, locks, thermostats, and security system from your smart device, Allied can provide all of that.
The client is always first. At Allied Home Security, we take pride in ourselves in providing exceptional customer service. Allied's principles are simple, we always put the customer first. We have a A+ BBB rating and accreditation shows our commitment to every person that chooses to use us to protect their home or property. Our monitoring station has 24-hour live customer service. if you have a concern after 5pm, when a lot of companies turn off the phone, we will be there for you.
3 LEVELS OF HOME PROTECTION
Step 1:
The first line of defense is your yard sign and window decals, they let any would be intruder know your house is being monitoring 24/7 by a fully staffed monitoring station with digital signals being sent to the police and authorities immediately.
Step 2:
The Second line of defense is the perimeter. Do you know how easily it is to kick down a door? By putting Sensors on the entry points we can detect an intruder before he is inside the house.
Step 3:
The Third line of defense is interior protection constantly scanning the inside of the house to detect any movement or body heat that is unwelcome.
What Texans
Like You Say
About Us
"Amazing customer service from Armani and Aaron! I would definitely recommend them to friends and family."
Alex Argueta
-Google Review
"Very efficient and fast when he installed my new Camera system. In addition, he was respectful, courteous, and put everything back into place."
"Very knowledgeable with the services they provided for us and also explained step by step affordable pricing that would fit our budget! "
Tony Eufracio
-Google Review
"Honest, responsible & takes great pride in their work. Heather and John made it a point to follow up to ensure the system is working correctly."
"Easy to work with and very informative. I would recommend contacting them for all your security needs. "
Tamara Adams
-Google Review
"The most important thing to me now days is courteous CUSTOMER SERVICE. They have a 5 star rating just on that."
Karen Mariea Phillips
-Google Review
FOUR CAMERAS For $49 When you Sign up Today!