New Security Alarm System Installation
Texans looking for a new home security system, look no further. Allied offers the highest rated equipment at the lowest possible monitoring cost. Don't worry about paying for equipment upfront or having to do-it-yourself. All of our new system & camera packages come with FREE professional installation, activation and on-site training. Call today & create a customized package tailored to fit your lifestyle.

Existing System Activation & Upgrades
Already have a system and looking for professional alarm monitoring? We can do that. Eligible systems can be monitored for just $19.95/mo by our 5-star rated monitoring station Brinks Home Securitytm. We also upgrade existing systems with Smart Home capabilities. Users can control everything from the front door to the garage door all from a smartphone or tablet. Give us a ring to get started.
A Local Texas Home Security Company
There are many reasons to get wireless home security system or alarm monitoring from a local company. Just watch the news and one can quickly see the world today is not the same place it was 10 years ago. Crime is on the rise, and a home invasion or break-in can never be predicted. Victims of a burglary never think it could happen to them until it does. As neighbors, we know it's important to protect families with peace of mind. Allied is focused on Houston family's safety with top of the line products and the highest rated alarm system monitoring. Our wireless home security systems protect customers and everything they love.
TODAY ONLY!
4 Cameras For $49*
INCLUDES DVR + APP
Commercial Grade Equipment
THE HIGHEST QUALITY SYSTEMS AVAILABLE.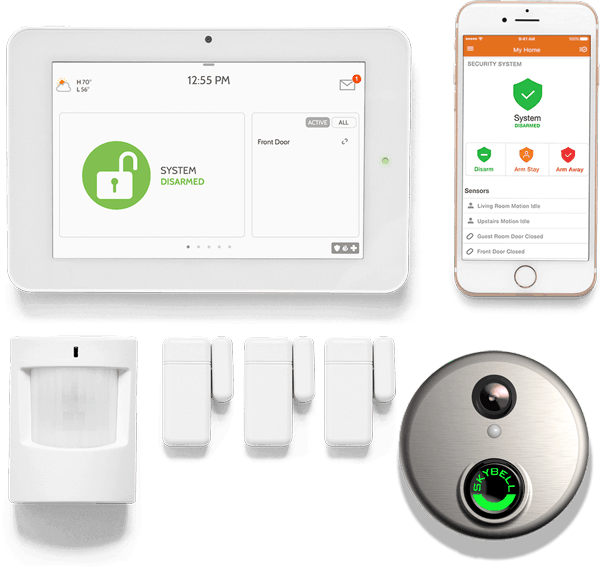 Want to see when the kids get home from school, or make sure an important delivery arrives on time? With Allied's Home Security Camera Surveillance Systems, keep an eye on what's happening from any smart phone or computer. We have everything needed to keep you and your loved ones informed and up-to-date even if you're not home.
Call & Get 4 Cameras For $49*.
FREE Same-Day Setup.
Rates Start at Just 19.95/mo.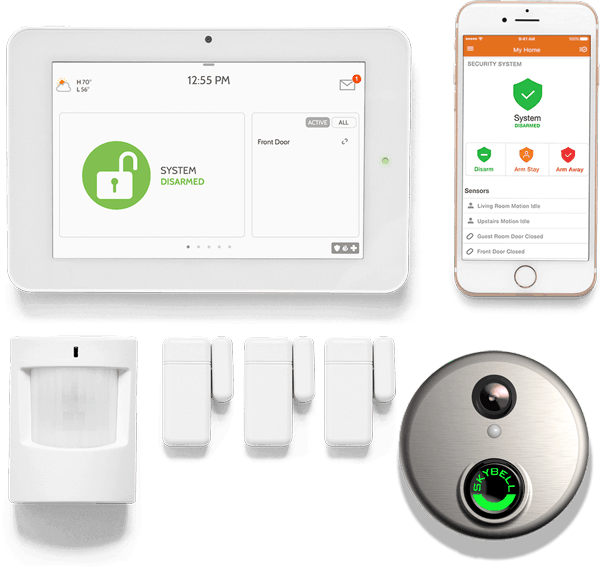 FREE Installation And Activation! Call Today
OUR TOP SECURITY FEATURES
Allied Home Security is the obvious choice when making the important decision to protect your home. We have the best security equipment, home automation solutions & price match guarantees. Also, our competitive pricing includes $0 installation and $0 activation on all packages.
Setting up wireless security in a home is a no brainer decision one can make for their home and family. It not only adds value to your property, but it can also help lower your homeowners insurance by up to 20%. In short, it pays to protect. It also doesn't hurt for peace of mind knowing your home and family are safe.
The family will get a good night rest knowing Allied is protecting your home. With our app you won't have to wonder what the noise was outside or down the hall. You'll be able to see it directly from your phone. Furthermore, in an emergency our smart home security systems can automatically notify you and the authorities immediately. Getting started is easy, just give us a call and one of our friendly and knowledgeable local reps will have you protected in no time!
3 LEVELS OF HOME PROTECTION
2020
The first line of defense is your yard sign and window decals, they let any would be intruder know your house is being monitoring 24/7 by a fully staffed monitoring station with digital signals being sent to the police and authorities immediately.
The Second line of defense is the perimeter. Do you know how easily it is to kick down a door? By putting Sensors on the entry points we can detect an intruder before he is inside the house.
What Texans
Like You Say
About Us
"Buddy is such an intelligent and respectful man, he knows what he is doing and will take the time to explain to you what he's installing in your home."
"Armoni is awesome. Not too many people I say that about. Very knowledgeable and extremely helpful his personality is perfect and I feel very comfortable with him."
"I just had an amazing experience with allied home security. Armoni the sales representative was just great and very helpful in making my experience nothing less than perfect!"
"Great Service Great Deal and a Awesome experience Bobby Langley was Great and made everything simple to understand"
"Amazing customer service from Armoni Davis and Aaron Coleman! These two gentlemen are extremely knowledgeable and very helpful. I would definitely recommend them to friends and family."
"Allied Home Security is a pleasant company to work with.I have used them on several occasions for my AC system repair and maintenance. The entire team is outstanding. I will definitely recommend them."
"Armoni was very persistent young man; boxes aren't even unpacked yet! He is also very knowledgeable about the service that he sales. I see he has a passion for selling. Great guy you have on your team."