Thank You, Customers, For Making Allied the Highest-Rated Company in Texas!
Commercial Surveillance Installations
COMMERCIAL & INDUSTRIAL SECURITY IN TEXAS
Allied Security offers the best commercial security systems in Texas. We have not only commercial-grade equipment but also commercial-grade applications. So, you are always in control of your commercial security system anywhere in the world. In addition, if you have multiple locations, we make sure we connect all them under a unified platform. As a business owner, it is important to grow your business without worrying about your security. All of our systems are expandable with little effort. We protect all commercial businesses, regardless of the size.
Allied Security helps you improve your commercial business and protect it. With our commercial-grade equipment and technology suite, we assure you that you are in safe hands with your business. We have gained the loyal support and trust of commercial businesses all around Texas. We accomplish this by providing excellent equipment, customer service, and free consultations. Call today to see how we assist your business.

Guaranteed Best Price & Service
Commercial Security Monitoring
INDUSTRY-LEADING MONITORING
At Allied Security, we believe that the best equipment deserves the best monitoring. Our commercial installations are backed by UL-Listed alarm monitoring. This includes industry-leading response times, professional customer service, and 24/7 monitoring, so that they stay protected by the best no matter the time of day.
Get a Free Quote Now. Call to Get Started.
HIGH-END SURVEILLANCE SYSTEMS
COMMERCIAL READY EQUIPMENT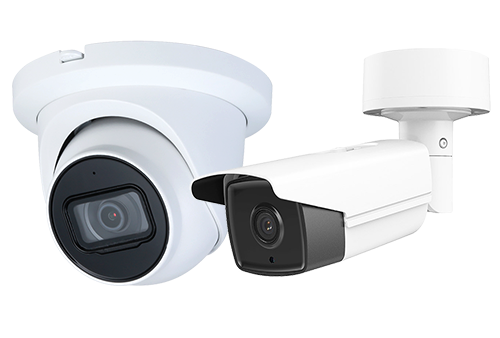 Our commercial-grade cameras offer you the perfect view of your commercial business 24/7 with their wide-angle and night-vision lenses. With our high-tech security systems, you control and monitor your commercial business in real-time from anywhere in the world. We believe you need to be able to rest easy knowing that your business is always protected, and you are always in control no matter where you are.
Commercial Security Solutions
COMMERCIAL GRADE PROTECTION
Allied Security does more than just protect homes, we protect commercial businesses of all types. Everything from warehouses, factories, or utility facilities, we offer your business the best security equipment available. With a new commercial security installation package, you receive all of your cameras, monitors, and panels professionally installed and ready to protect your commercial business.
Allied Security protects a variety of commercial business industries. We have the experience needed to provide your business with the highest-rated and most secure commercial security systems and equipment possible. All of our equipment is always commercial grade, and installed by a licensed professional. Our equipment is not just the best, so is our certified alarm monitoring. You can rest assured knowing that we make sure that your commercial business is protected with the best equipment and monitoring available.
Get a FREE On-Site Consultation! Call Today