Security Alarm Siren
This security alarm siren is a self-contained siren. With an added tamper plate to wiring is protected, and the wires get enclosed for a clean-looking install. . Also, this siren has dual channels that give you the choice of wiring it for the steady sounding alarm or a warble sound. It is very loud and should unnerve even the boldest thief. This security alarm siren is wired into your control panel. This wiring will give it the option to use the steady siren for a burglary alarm and the warbling sound for a fire alarm. This waterproofed siren is sturdy enough to use outside or in. The sturdy casing keeps it safe from attempts to tamper.
An extra safety feature is a plunger switch. This switch installs under the plate at the base. If there is an attempt to remove the siren, the switch sounds the alarm. Having an outdoor siren alerts the neighborhood. It tells that there is an attempted break-in at your home. This is sure to keep an intruder from feeling too comfortable in your home. The attention your siren will bring to your home should scare off any attempts of intrusion.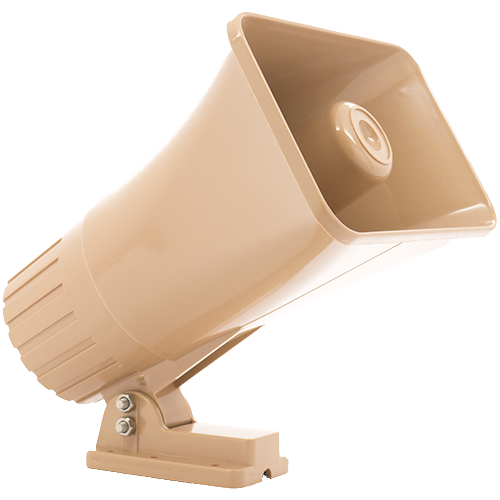 Security Alarm Siren Features
Hardwired

Dual sound options

Indoor or outdoor

30-watt power rating

118dB when powered by 12VDC

2.75 lbs

9.30″ x 8.00″ x 5.00″
CALL FOR A FREE QUOTE OR SCHEDULE A CONSULTATION