Carbon Monoxide Detector
This commercial-grade carbon monoxide detector sounds an alert when it senses carbon monoxide gas in the home. Knowing this is vital to protect your family since CO is odorless, tasteless, and life-threatening. Even while your security system is not armed, this detector remains alert 24/7. When the sensor detects the gas, a signal goes to your control panel. An alarm sounds, along with a flashing LED light. Your monitoring company is also alerted, and immediate help is on the way. 
If you have smart devices in the home, create a rule that if carbon monoxide is detected, the thermostat turns off the air circulation or other rules to stay safe until help arrives. With this wireless device that works with your control panel, you also get alerts on your smartphone when CO triggers the sensor. The battery is good for around five years for long-lasting protection.
Features:
Monitors for carbon monoxide gas leaks 24/7

Electrochemical sensing technology

Test button to ensure correct operation

Built-in alarm sounds before a dangerous gas level reached

Panel emits an alarm and alerts the monitoring station 

Monitors with panel even while disarmed

3V lithium battery

Low battery alert

Loud signal of 85 dBA 

Operating temp range of 40°F to 100°F

Size: 4.9″ x 1.8″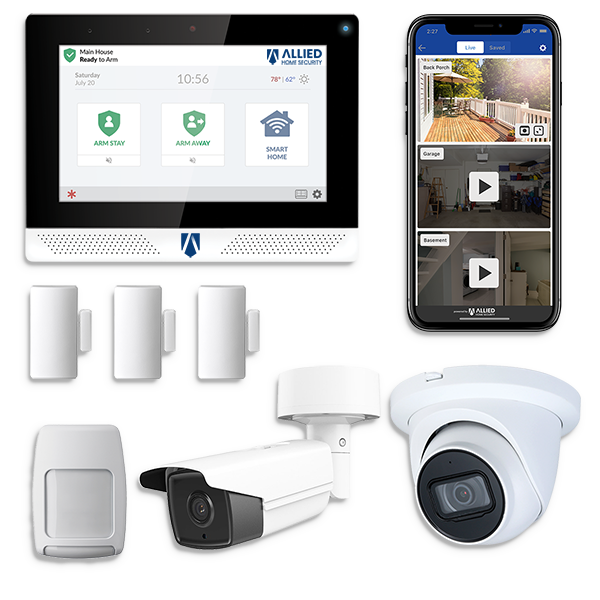 CALL FOR A FREE QUOTE OR SCHEDULE A CONSULTATION