Texas security cameras & surveillance system installations
Thank You Customers For Making Allied the Highest Rated Company in Texas!
Home & Business Security Cameras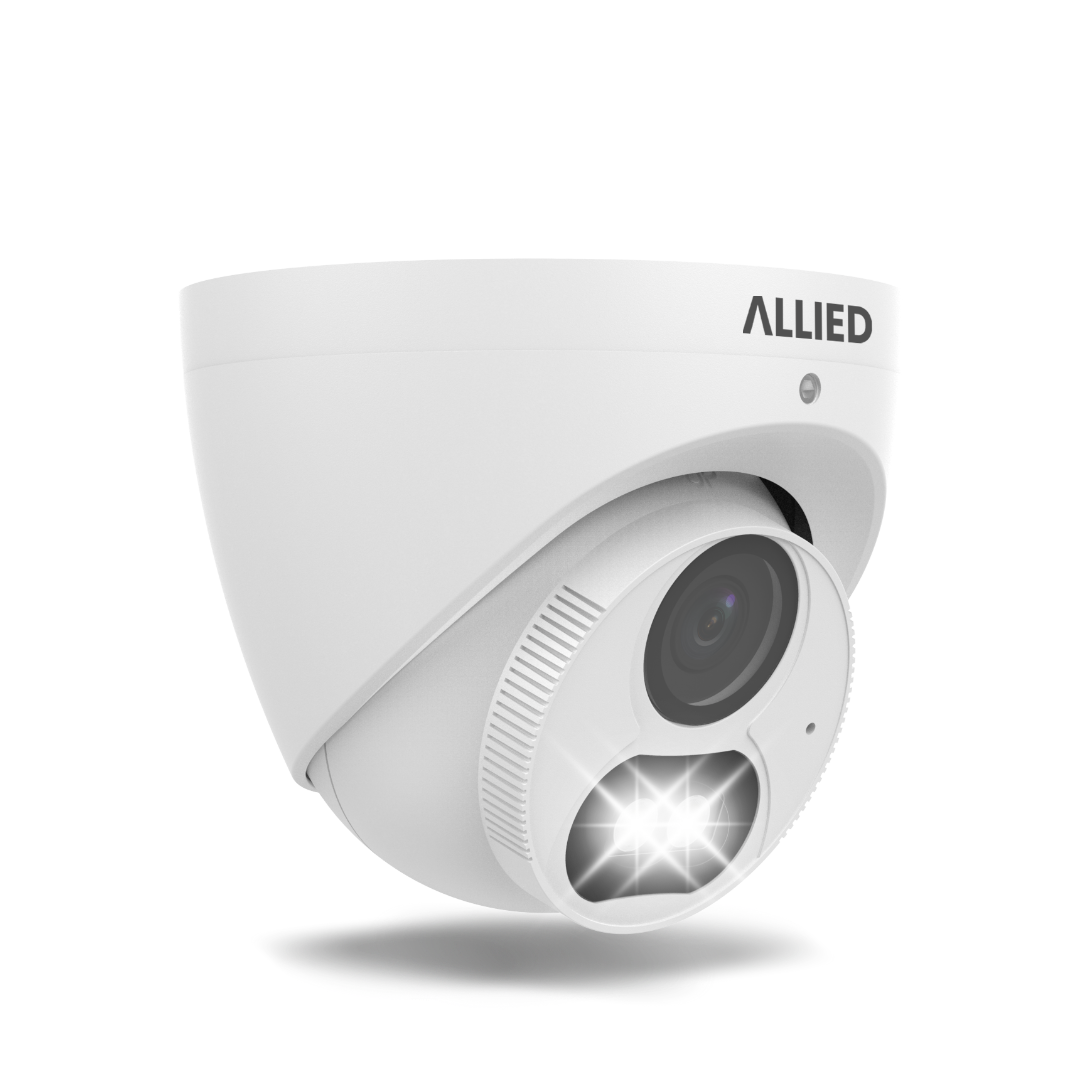 We take pride in carrying the best home security cameras in Houston, Austin, San Antonio, and Dallas / Fort Worth. Our commercial-grade cameras receive clear pictures of both inside of your home and outside your property, day or night. For instance, you can get automatic notifications when your kids get back home from school. Or with a video doorbell get live video with 2-way audio on your phone when someone is on your front porch. Or even check in on the pets to see what they're up to while you're gone.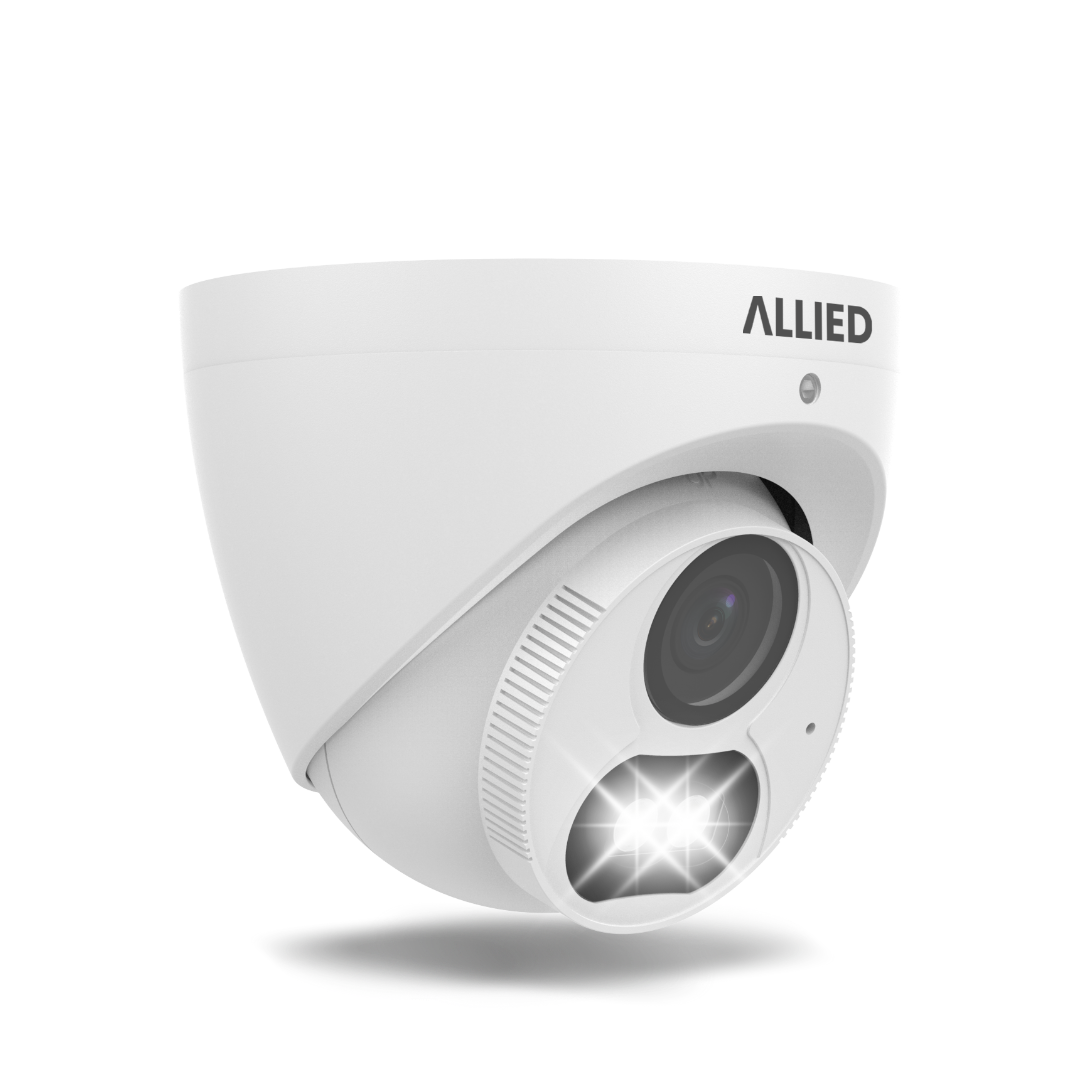 CAPTURE THE MOMENTS THAT MATTER
Colored Night Vision vs. Conventional Cameras
Watch this video to see how round-the-clock performance of ColorVu cameras compares to conventional security cameras.
TODAY ONLY!
FREE 4 CAMERA DVR*
INCLUDES APP ACCESS
Professional Grade Security Cameras
Real Security
Better Equipment
We take pride in carrying the best home security cameras in Texas. Our latest commercial-grade cameras are state-of-the-art. Receive clear colored picture of both inside of your home and outside your property, day or night. For instance, you can get automatic notifications when your kids get back home from school. Furthermore, get live video to your phone when someone is on your front porch. Also, check on your pets and see what they do all day while you're at the office.
We offer several video surveillance options. And we not only protect your home, but we also protect your wallet. If you're looking for a local alarm company that you can trust, look no further than Allied Security.
| How to choose the right home security camera system? | Our Cameras | Most Competitors |
| --- | --- | --- |
| Can I see my home security camera on my smartphone? | | |
| Will my cameras still record if the internet goes out? | | |
| How often will my security cameras record? | 24/7 Continuous | 10 Second Clips only |
| Will My Camera Record to a Local Hard Drive too? | | |
| Are my cameras hack proof? | | |
| HD Colored Night Vision Capture | | |
| What's the visibility on the cameras? | 65+ Feet Wide Angle Lens 130 degrees | 15 Feet Narrow Lens 45 degrees |
FREE Installation And Activation! Call Today
Smart Security + DVR Video Surveillance
PROTECT, CONTROL & VIEW
With an extensive selection of quality camera equipment, we offer state-of-the-art video surveillance systems for just about any security need you may have. All of our products are backed up by full tech support, so you won't be left to troubleshoot issues on your own.
We're committed to providing our clients with uncompromised security solutions, and we want to do the same for you. So whether you're looking for a simple nanny cam or a more complex setup for your  DFW, Houston, Austin, or San Antonio business, you can count on Allied Security for professional, affordable, and honest service.
SPECIAL: 4 Camera DVR For FREE*
Free same day set up.
Rates start at just $19.95/mo
Know more. Spot what matters.
Customize Your Video Package.
Allied Home Security provides the best indoor cameras in the industry. We provide you with commercial-grade cameras that come standard with state-of-the-art features. With your smartphone, you can connect directly to our indoor cameras from anywhere in the world and instantly see a live feed. Our cameras work all the time, even if your home internet goes out, your cameras remain working. Other companies' cameras only record for 10-second clips, our record 24/7 providing you peace of mind.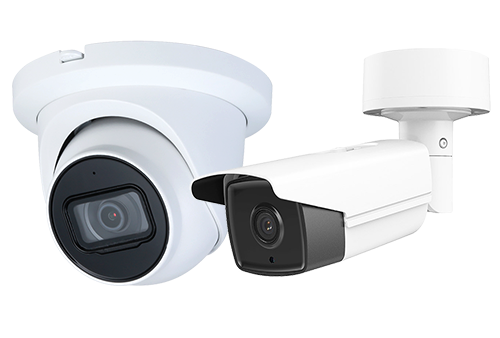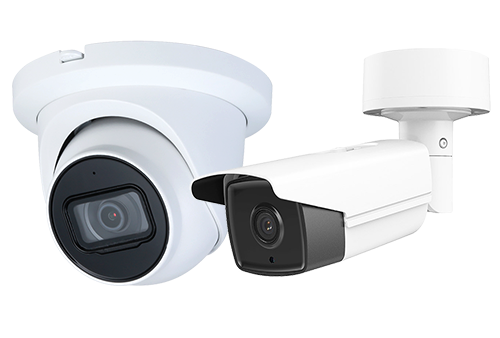 Our outdoor cameras are commercial grade. The cameras our customers get are the same cameras that you see in use at a commercial business. Our cameras are hack-proof and record 24/7 to a back-up hard drive so that you can always view your recorded feed. Other companies give you cameras that only have a field of vision of 45 degrees and a 15-foot distance. Our cameras provide you with superior distance and field of view with 65+ foot distance and a 130-degree wide-angle lens. Call us today at any Dallas/Fort Worth, Houston, Austin, or San Antonio locations.

Allied Home Security does more than just provide our customers with state-of-the-art commercial-grade cameras, we also provide industry-leading smart devices. Our Doorbell cameras allow you to see who is at your door no matter where you in the world. The doorbell camera allows connects to your home Wi-Fi and can provide a live video feed directly to your phone. It also allows for two-way communication, so you can answer your door without ever having to open it. You can feel confident always knowing who is at your door.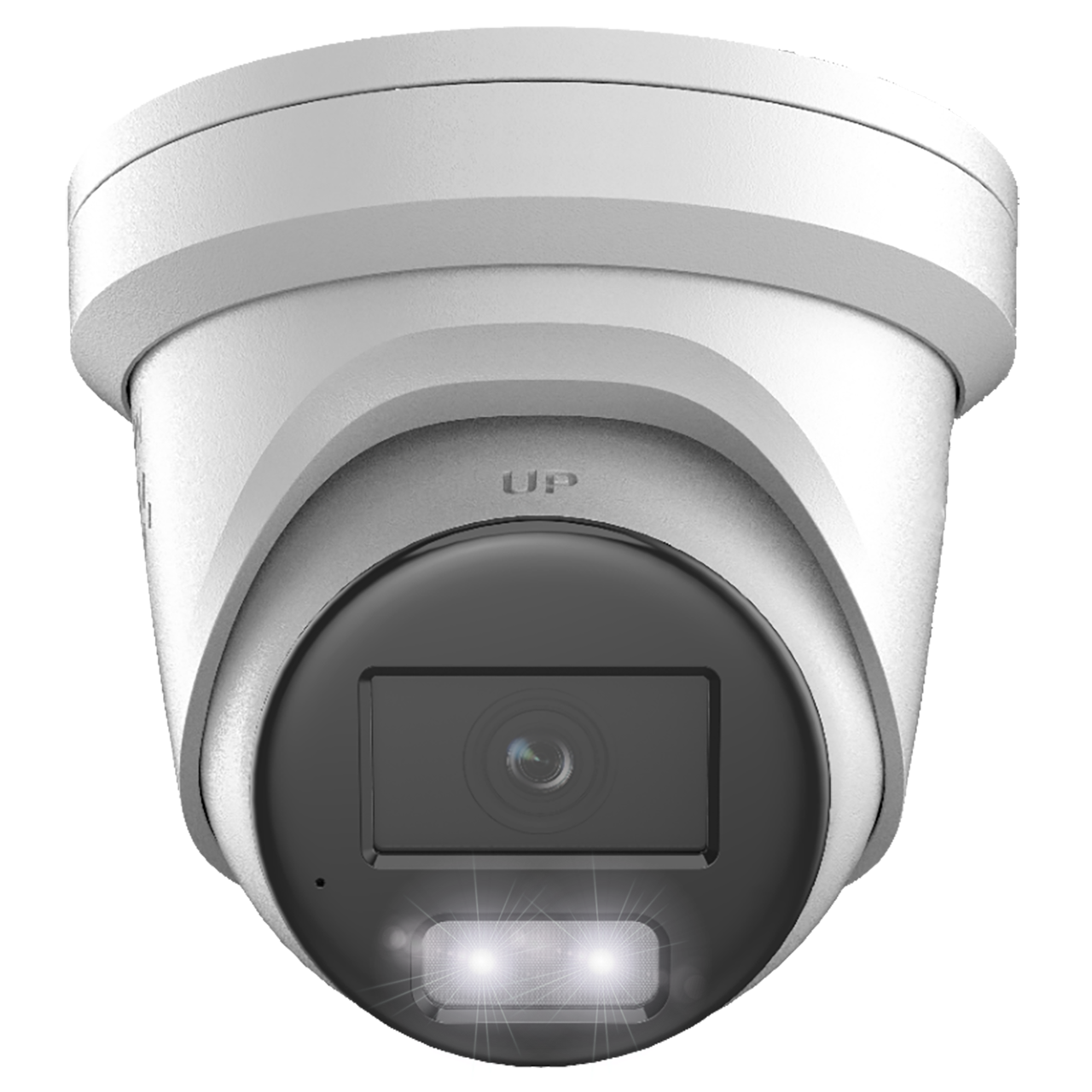 Floodlight Deterrent Camera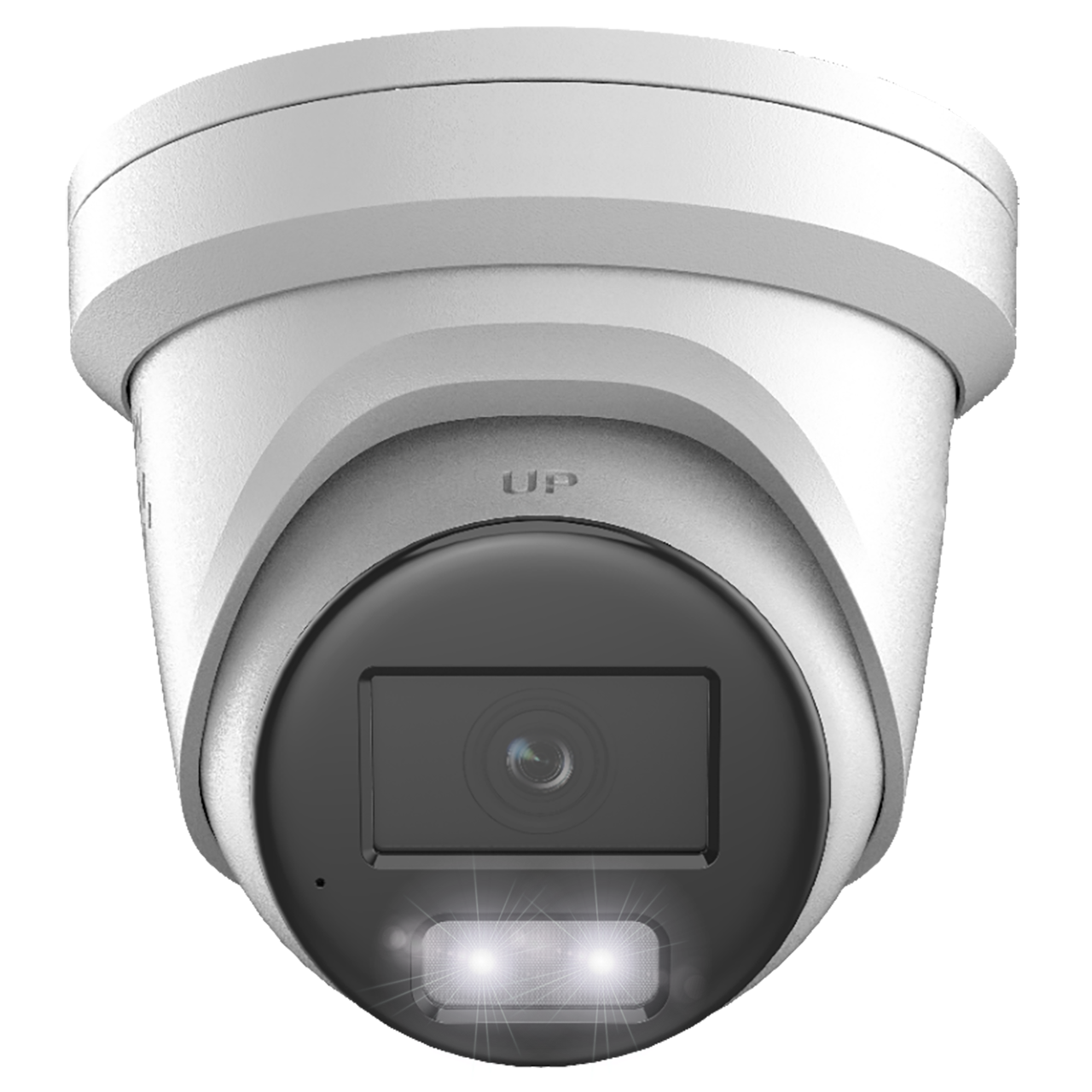 Say goodbye to outdated motion sensor floodlights. Keep an eye on what's important with the only security spotlight that integrates directly into what the outdoor Turret camera is capturing. With automated Strobe Light and Audible Warnings (even 2-way audio), driveways, cars & homes have never been safer.
ColorVu technology offers around-the-clock vibrant, colorful images thanks to the Turret Camera's F1.0 advanced lenses and high-performance sensors. The F1.0 super-aperture lets in more light to create brighter images, while the advanced sensor technology maximizes the use of available light.
View your cameras on your smartphone, or monitor them on a TV or monitor in your house.
Night Vision
2MP High Definition
Full HD
2.8 mm Fixed Lens (Wide-angle)
24 IR LEDs up to 65ft
Outdoor/Indoor
DC 12V (no outlet needed we run the power)
IP66 (weatherproof)
All Packages Include Free Equipment and Free Installation
Rates as low as $19.95/mo.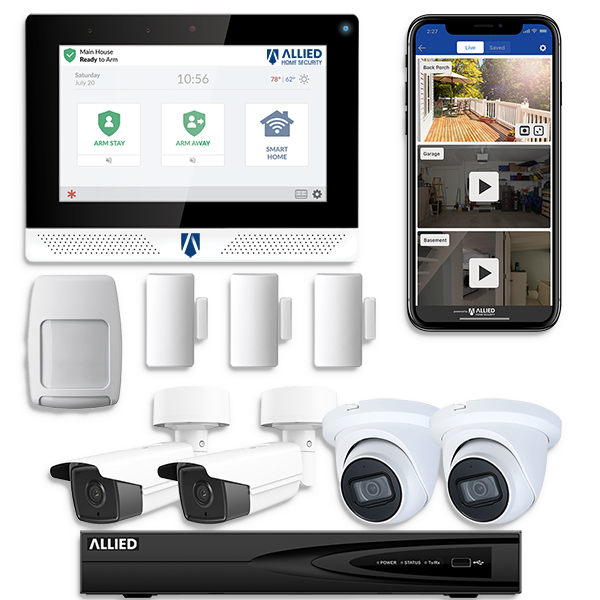 Smart Security
ULTIMATE SECURITY & SURVEILLANCE
Smart Security & Night Vision Cameras with 24/7 Video Recording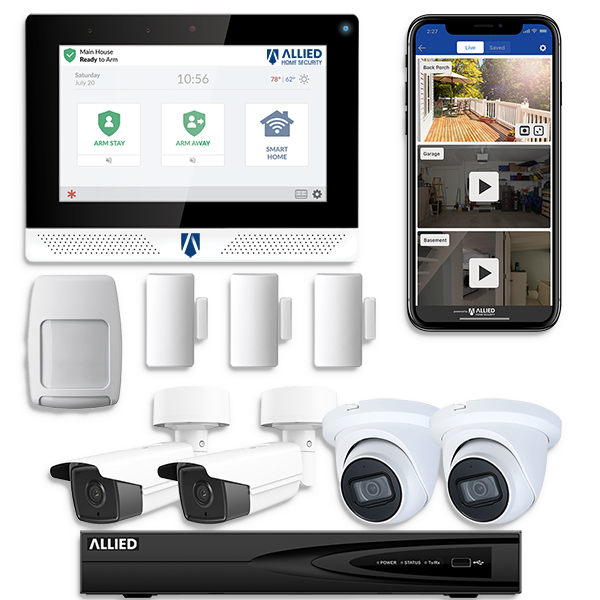 Smart Security
ULTIMATE SECURITY & SURVEILLANCE
Smart Security & Night Vision Cameras with 24/7 Video Recording
Smart Security
ESSENTIAL
Touchscreen System with Connected App
Smart Security
COMPLETE
Smart System with Choice of Automation Device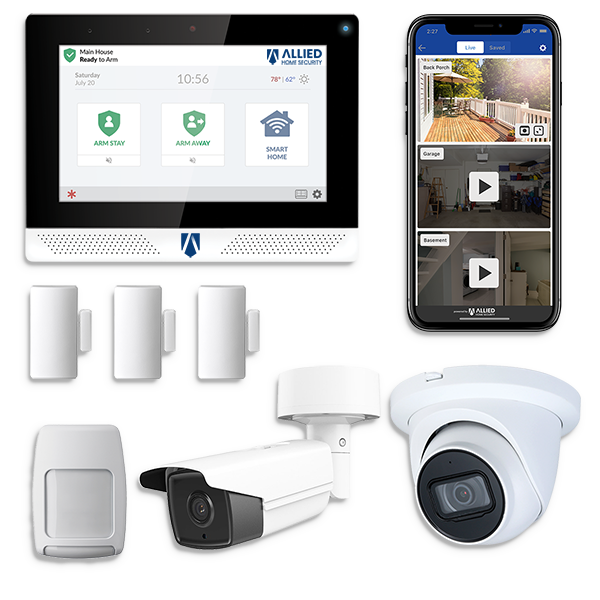 Smart Security
ULTIMATE COMMAND
Includes Outdoor & Indoor HD Cameras
Free Security Camera Installation
LEAVE IT TO THE PROFESSIONALS
We install security cameras on residential and commercial properties. Give us a call today to find out what camera package is best for you.
More than just providing surveillance, security cameras can help protect your home or business against vandalism, theft, and other crimes. Surveillance cameras may work to improve employee productivity and reduce fraudulent liability claims in business situations. At Allied Security, we provide our clients in Dallas / Fort Worth, Houston, Austin, and San Antonio with complete residential and commercial surveillance solutions.
What Texans
Like You Say
About Us
"Buddy is such an intelligent and respectful man, he knows what he is doing and will take the time to explain to you what he's installing in your home."
"Armoni is awesome. Not too many people I say that about. Very knowledgeable and extremely helpful his personality is perfect, and I feel very comfortable with him."
"I just had an amazing experience with allied home security. Armoni the sales representative was just great, and very helpful in making my experience nothing less than perfect!"
"Great Service Great Deal and an awesome experience Bobby Langley was Great and made everything simple to understand"
"Amazing customer service from Armoni Davis and Aaron Coleman! These two gentlemen are extremely knowledgeable and very helpful. I would definitely recommend them to friends and family."
"Allied Home Security is a pleasant company to work with. I have used them on several occasions for my AC system repair and maintenance. The entire team is outstanding. I will definitely recommend them."
"Armoni was very persistent young man; boxes aren't even unpacked yet! He is also very knowledgeable about the security services Allied offers. I see he has a passion for selling. Great guy you have on your team."
Why Choose Allied?

Get Started Today for Just

$19.95

/mo