Bullet Security Camera
A bullet camera is one of the most common types of a security camera. Because it is so visible, just the presence serves as a deterrent. In fact, studies have shown that a security camera makes your property less of a target. A couple of benefits of the bullet camera is the range and wide-angle view. They are ideal for larger viewing areas, such as parking lots or your backyard. Bullet cameras work both inside and out. The camera's shape and case deflect the outside glare and weather. The shape also allows a larger lens than other cameras, which give it a longer viewing range. 
Once installed, the bullet camera is easy to position toward the area you want to view. Having an infrared light system means that low lighting levels are not a big factor in receiving quality images. The Wide Dynamic Range (WDR) technology picks up the details in dark light situations. Along with that, the Matrix infrared feature allows a more clear and accurate image in a wider view. The IP66 rating means that it is waterproof against the water hose, rain, or snow. Let Allied Home Security help you find the right camera for you!
Features:
1080p Ultra High-Resolution Progressive Scan Image Sensor

1920 x 1080p @30fps

2.8 mm Fixed Lens

True WDR (Wide Dynamic Range) 120dB

2 Matrix IR 2.0 up to 131 ft (40 m)

DC 12V

OSD Menu via UTC technology with Platinum DVR

IP66 Weatherproof 

Junction Box Included

104° (2.8 mm) Horizontal Field of View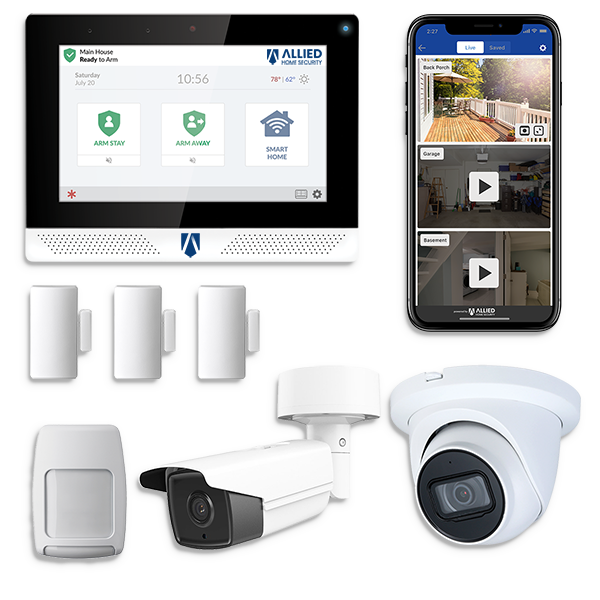 CALL FOR A FREE QUOTE OR SCHEDULE A CONSULTATION