Thank You, Customers, For Making Allied the Highest-Rated Company in Texas!
Large Office Surveillance Installations
HOUSTON'S INDUSTRIAL SECURITY
Our proactive solutions work around the unique security and fire monitoring needs of your commercial building, no matter what its size is.
Allied Commercial Security brings extensive knowledge from years of experience in the security industry. We service a large variety of clients in the commercial field. Our solutions prove to be proficient as well as proactive. Our methods don't just aim at solving a problem, but we want to prevent it in the first place.

Guaranteed Best Price & Service
Commercial Security Monitoring
When you have a large commercial building, the liabilities that come with it are unique. Also, plans and solutions are needed to be put in place for security access control, emergency evacuation, fire protection, and more.
Whether it is environmental hazards or slip and fall claims, having your building covered in commercial security lessens the chance of accidents occurring. In fact, video surveillance alone can protect you from potential liability claims.
Get a Free Quote Now. Call to Get Started.
Office Building Security Solutions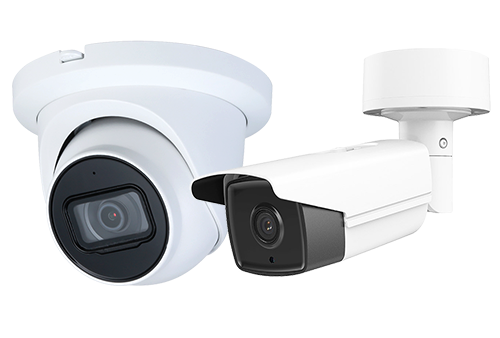 One size does not fit all when it comes to commercial industries. Our security experts make an evaluation along with your team to look for any present or potential risks in the building. Then, along with you, we will work to find the best way to protect your building and business.
Our goal is to provide protection by using our security protocols. At the same time helping in streamlining your operations and costs. We want your building to meet all inspection and insurance demands when it comes to safety. We provide the tools you need to achieve this.
Allied Commercial Security Systems are a trusted source of reliable safety and security for commercial industries. Our high-quality customer care has earned the confidence of our clients with our localized service.
We are always available to answer your call when you need us. Our customer support system addresses your concerns quickly. Allied technicians are highly trained to get the job done right. We value the security on the job also and make sure that only an experienced, qualified team gets sent out. You will receive a notice of whom to expect on the job.
Part of our extensive customer care program is providing you with 24/7 professional monitoring. There should never be a time or area of your business that goes unseen.
Commercial Building Alarm Systems
Allied Commercial Security cares for a wide range of commercial buildings. Our solutions take into account the unique needs of each type of industrial building, no matter what the size.
Office Space and Warehouses: Let our experts assist you in customizing your security and safety plan. Keep up with the changing climate of the building is a critical part of keeping it safe. The technology we put in place is always the latest. We keep your workers and all other assets safe at all times.
Industrial and Manufacturing: Our commercial systems give attention to the special needs of larger buildings, inside and out. Allied Commercial offers to build, install, and maintain your building's security, fire safety, and cloud protection.
Multi-storied Buildings: These buildings require their own unique plans for security measures. To meet code requirements inside and out, we need to work with the company team as well as local inspectors to ensure all areas are covered.
Get a FREE On-Site Consultation! Call Today