Edge Panel
The Edge Panel has a 7″ HD touchscreen. This screen uses a 5MP camera and multiple wireless radios. The Panel keeps you connected to all of your smart devices.  You have control over your entire home. Place this hub in the snap-on table stand or mount it on the wall. Enjoy features like touchless disarming by using your smartphone with Bluetooth. Not to mention, this alarm system panel has a built-in glass break detector. Also, the Edge Panel 2 has powerful software that regularly updates.
Panel Features
The built-in camera captures a picture of who disarms the panel, along with the date and time. This information goes to your smartphone. 

Remote arm/disarm with your smartphone Bluetooth.

Live view of your doorbell camera on the Panel. 

Integrate up to 128 smart home devices with Z-Wave Plus.

Geofencing technology lets the panel take control when you leave the house. 

Use a dual-path connection through the included Wi-Fi and LTE to the Cloud. 

Use your smartphone to control your Edge Panel and other smart devices.

Hardwired with a 24-hour battery back-up in the event of a power outage.

Encryption keeps your smart home devices safe. 

Two-way communication with the Central Monitoring Station when an alert is sent.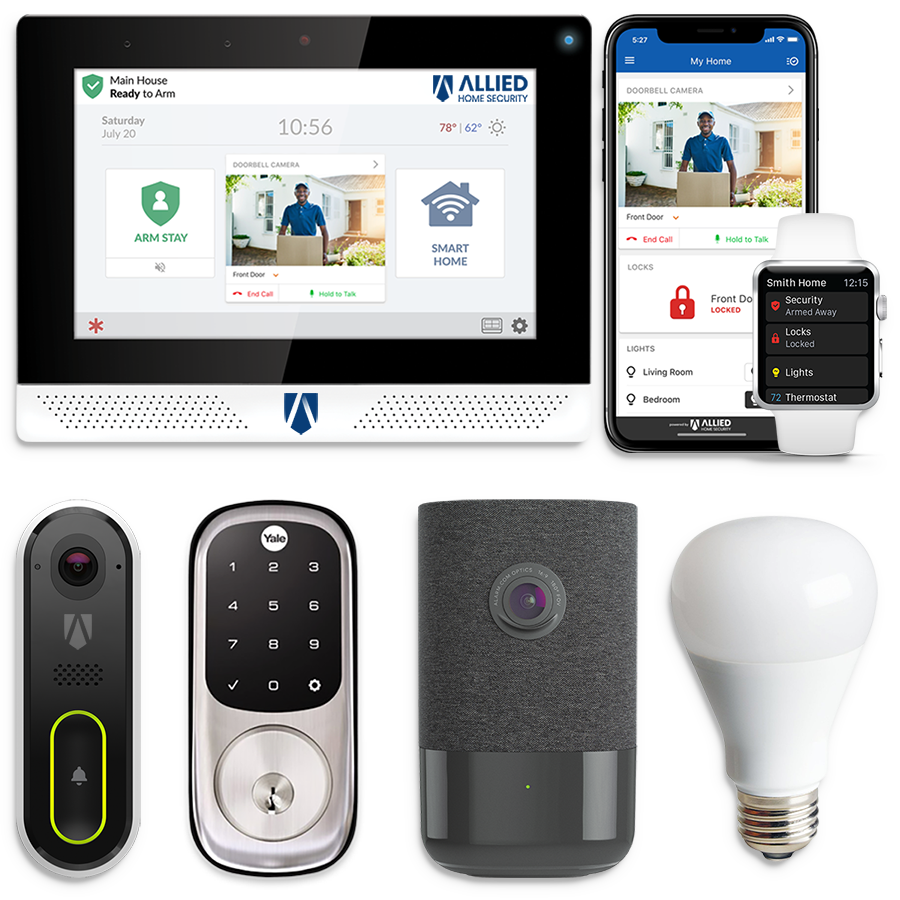 CALL FOR A FREE QUOTE OR SCHEDULE A CONSULTATION